Auto Window Tinting

Experience, Quality & Warranty

We have over 30 years of experience in both automotive and commercial window tinting industry. You can rest assure knowing when you have window tinting completed by VanHorn Tint & Accessories, we will use a window film backed by a lifetime warranty against manufacturer defects, peeling, bubbling and discoloration. 30 day warranty on workmanship.

Carbon vs. Ceramic Tint, Which is Better?
Scorpion Window Film has written a good article describing the differences between different types of window films. You can view this article by going to
https://scorpionwindowfilm.com/carbon-vs-ceramic-tint
.
Not Sure What Percentage of Tint You Want?
The chart below will show you examples of the differences in darkness at specific percentages. The most popular tint selected is the 15%. VanHorn Tint & Accessories will happily assist you in making the correct choice.
When making a tint selection, please understand the tint laws in your area (
click here to view chart
).
Window Tinting Percentage Guide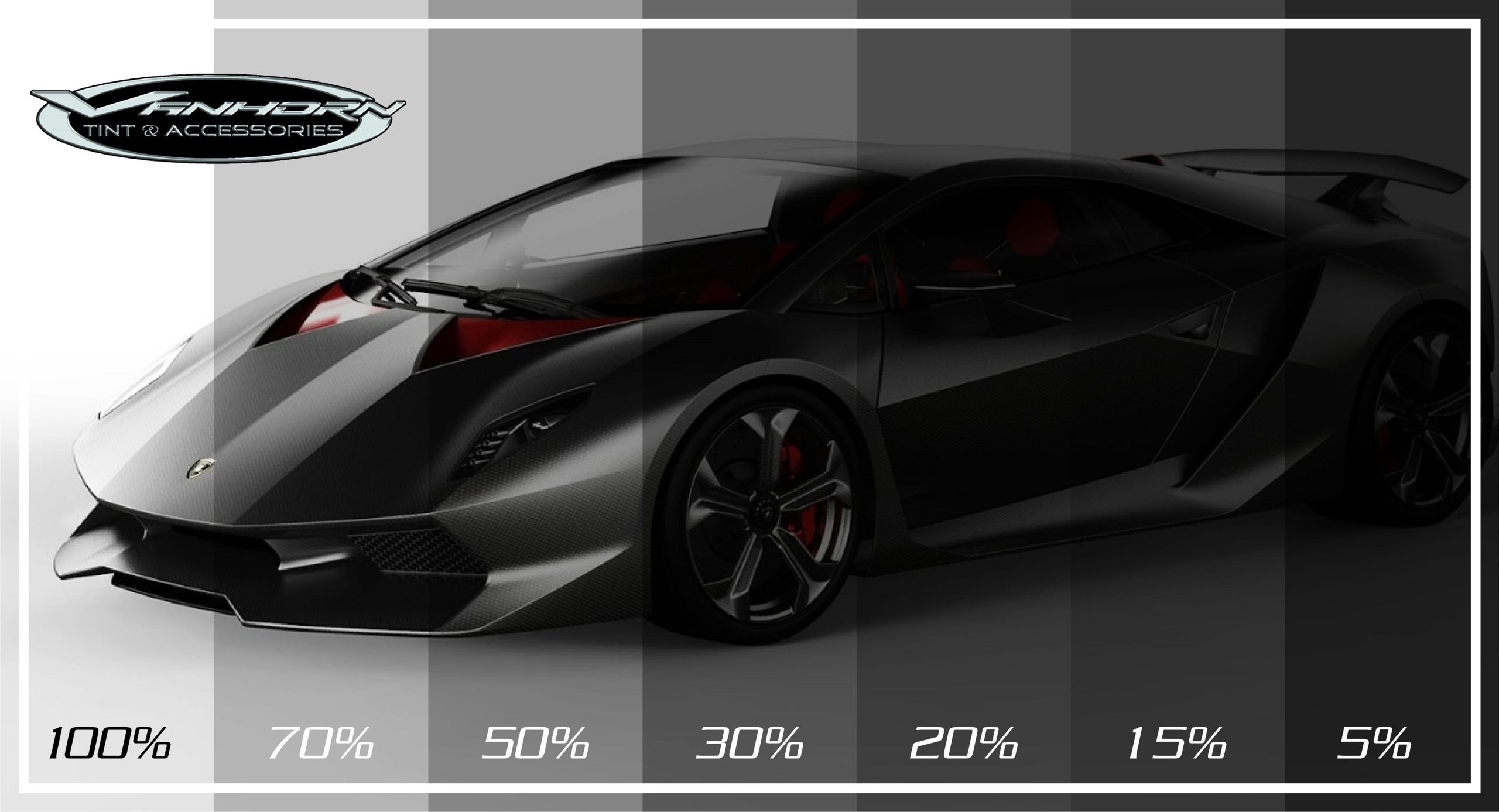 Window Tinting Pricing

All prices include lifetime warranty, except full windshield. Pricing does not include removal of old film, additional fee will be charged.
Ceramic films are available for double the listed prices.

Single Cab Truck - $200.00

Extended Cab Truck - $ 225.00

Station Wagon / Crossover - $275.00

Mini Van (all over) - $300.00

SUV (all windows) - $325.00

Driver & Passenger Doors - $125.00

Eyebrow (sunstrip) - $40.00 w/ Vehicle Tint

Eyebrow (sunstrip) - $50.00 w/o Vehicle Tint

Full Windshield - $200.00 (No Warranty)

Commercial & Residential - $10.00 per sqft.

Prices effective as of May 10, 2021
Additional fee(s) may apply to some vehicle's that have extra windows
Pricing Notice: A 3.99% Service Fee is applied to all payments made with Credit and Debit Cards. The Service Fee is Waived for all payments made with Cash and Gift Cards. All posted prices are cash prices.

Commercial and Residential Window Tinting

Looking to get your business or home windows tinted? We can help! No tint job is too small or too big. Our experienced staff have tinted windows for a single story residential home, all the way up to a multiple story business location. Some of the benefits of tinting your windows include:
Reduced UV Rays Entering Your Home or Business